Burton Joyce school: Council sacks head teacher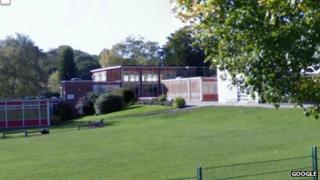 The head teacher of a Nottinghamshire village primary school put in special measures has been sacked.
The head of Burton Joyce Primary, Margaret Gretton, was suspended in 2012 and Nottinghamshire County Council took over the school last year.
It carried out an investigation which led to disciplinary proceedings and Ms Gretton was subsequently dismissed, it confirmed on Friday.
Councillor John Peck welcomed the end of the "disciplinary process".
'Extensive investigation'
When Ofsted placed Burton Joyce in special measures last year, the council decided to take control away from the governors.
John Slater, the council's director of education standards, said: "Following an extensive investigation into concerns relating to the management and leadership at Burton Joyce Primary School, a disciplinary process was initiated against the head teacher, Margaret Gretton.
"The disciplinary process has now been concluded and we can confirm that Ms Gretton has been dismissed from her position at the School."
Mr Peck, chairman of children's and young people services committee, said he was "confident the school will now go from strength to strength over the coming months".
In September, the school was praised by Ofsted which carried out a monitoring inspection, and said the staff's hard work was "bearing fruit" with "notable improvements" in pupils' test results.