Nottinghamshire kidnap inquiry: Sixth person charged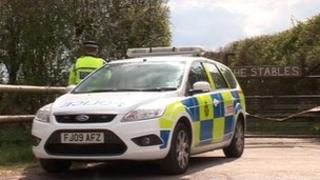 A sixth person has been charged with the kidnapping of a Manchester man in Nottinghamshire.
The 42-year-old victim was taken to hospital on 24 April with minor injuries after he was allegedly held against his will.
A 50-year-old Nottinghamshire man is accused of kidnapping, conspiracy to kidnap and false imprisonment.
Four men and a woman already charged in the case were remanded in custody on Monday at Nottingham Magistrates Court.
The victim was allegedly held at a house in Nottinghamshire for three days.
Two other people arrested in connection with the inquiry - a man and a woman - have been released on police bail pending further enquiries.