Lindsey Inger tram death: bridge plans submitted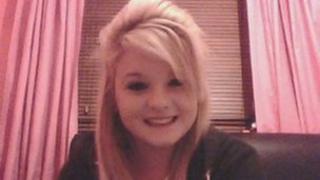 Plans for a bridge over rail track where three people have died in recent years have been submitted.
Network Rail has applied for permission for a footbridge to replace a level crossing at the Moor Bridge stop in Hucknall, Nottinghamshire.
Lindsey Inger, 13, was killed in November while in 2008, Jean Hoggart, 56, and seven-year-old grandson Mikey Dawson died at the same spot.
Network Rail said if everything goes to plan it will be in place in six months.
The plans will go on display at St Mark's Church, Bestwood Village. Ashfield District Council will consider the proposals.