Moor Bridge footbridge project criticised by Sherwood MP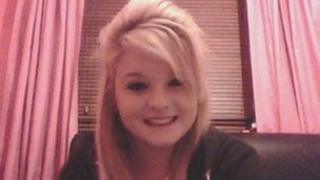 The time it will take to erect a bridge over a tram and rail crossing where several people have died has been criticised by a Nottinghamshire MP.
Network Rail says a permanent footbridge at the Moor Bridge stop in Hucknall will be ready by September.
Sherwood MP Mark Spencer said: "Frankly, it is not good enough - we need it sooner than that."
Lindsey Inger, 13, from Bulwell, was killed by a tram on the level crossing in November.
In November 2008, Jean Hoggart, 56, and her seven-year-old grandson Mikey Dawson were killed by a train at the same level crossing.
The crossing will remain closed for a further six months, Network Rail spokesman Martin Frobisher said.
'Tricky' project
He said a secure fence had already been built at the site to stop people from using the crossing.
"The bridge we are building is a good facility that will be easy to use; we believe the bridge will solve the problem once and for all."
Mr Frobisher added that the project was complicated and not easy to complete.
"The land does not all belong to us, and there is a little river that runs through the area and we don't want to cause flooding.
"It is a tricky project but we are proceeding as quickly as possible."
Mr Spencer, Conservative, said: "I realise these things take time but there always seems to be one delay after another."
Pedestrians who want to cross the tracks must currently walk several hundred metres to a road bridge.