Sutton-in-Ashfield stolen explosives prompt alert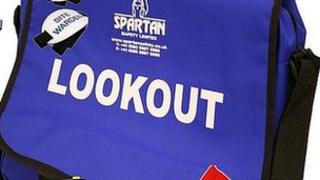 A set of explosive charges stolen from a car in Nottinghamshire could cause serious injury, police have warned.
Officers said a blue satchel containing the explosives, used in the railway industry, was stolen from a car in Sutton-in-Ashfield on Saturday.
The charges are small yellow discs in a red container and could detonate if handled.
Police said the thieves probably did not know what the satchel contained and have appealed for any witnesses.
A sat-nav system and stereo were also taken from the grey Vauxhall Astra which was parked in Bramley Court.
The satchel is blue and the word 'lookout' printed in white lettering.