Nottingham local TV station: Notts TV chosen by Ofcom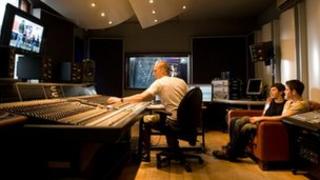 A consortium involving a university and a newspaper group has been chosen to run a Nottingham local TV station.
Notts TV was awarded a licence to provide the digital terrestrial TV (DTT) service by industry regulator Ofcom.
The group includes Nottingham Trent University, Nottingham Post Media Group, Inclusive Digital and Confetti Media Group.
The service is scheduled to go on air in early 2014.
In May, Ofcom invited applications to run local TV services in 21 areas as part of a government project part-funded by the BBC.
Talking to communities
Confetti Media Group's managing director Craig Chettle said the channel would harness journalism from the Nottingham Post and provide opportunities for university students.
It will broadcast seven days a week - from 16:00 to midnight for the first six months and from 07:00 to midnight after that.
Mr Chettle said the consortium would now be asking communities in the city what sort of content they would most like to see.
A losing bid was submitted by another consortium, Nottingham TV, which included former Nottingham Post editor Malcolm Pheby.
Ofcom said it would set out the reasons behind its choice at a later date.