Zack Thompson 'sleepwalking' claim rapist sentence cut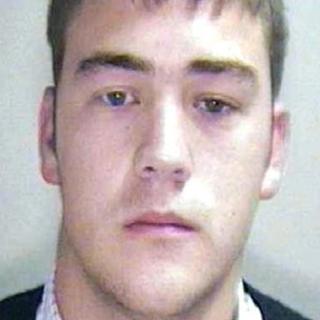 A Nottinghamshire man who said he may have been sleepwalking when he raped a teenager has had his six year jail term cut to three and a half years.
Zack Thompson, 21, of Lincoln Street, Newark, was 18 when he raped the younger girl while on holiday in Portugal in 2009.
His sentence was cut at London's Criminal Appeal Court on Thursday.
The judge said the case fell into the lowest category of seriousness because of the lack of aggravating factors.
'Manifestly excessive'
Mr Thompson pleaded guilty at Nottingham Crown Court in March.
He had never denied committing the offence but maintained the sleepwalking defence for more than two years.
Police said it was thought to be the first UK case in which such a defence had been successfully challenged in relation to a sexual offence.
Lady Justice Rafferty said the victim had been plunged into depression as a result of what had happened to her.
She also said: "There was no violence, there were no threats... and he deserves full credit for a guilty plea, the sentence imposed was manifestly excessive."