Kimberley School hit by strike over academy status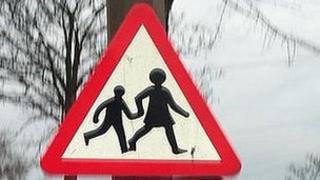 Teachers at a Nottinghamshire school are going on strike again over plans to turn the school into an academy.
National Union of Teachers members at Kimberley School are walking out on Wednesday and Thursday.
The strike follows negotiations between the teachers and school governors over the academy proposal.
The school said it would remain open on both days for exams and for Years 8 and 10 on Wednesday and Years 7 and 9 on Thursday.
'Quite disappointing'
NUT spokesman Liam Conway said: "In negotiations we offered to suspend our strike action in return for a postponement of academy conversion and genuine consultation with all parties.
"The governors have nothing to fear from a genuine consultation in which views for and against the academy are presented to the community."
He said NUT members at Kimberley School believe that academy status will not enhance teaching and learning.
Head teacher Chris Teal said the decision to hold a strike was "quite disappointing".
"There has been a wide ranging consultation, but we are still inviting anyone who wants to respond to get in touch. We are still listening."
He added: "We are confident that we have the community with us in terms of making this decision."
Three further strikes are planned for Monday, Tuesday and Wednesday next week.
The teachers also walked out on 29 May and again on 13 and 14 June.
There are 24 NUT members at the school out of a total of 79 teachers.