East Midlands police forensics centre opens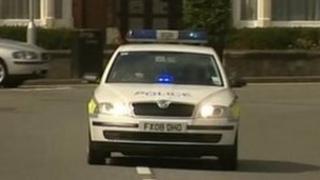 An East Midlands police forensics unit that will save an estimated £9.5m over four years has officially opened.
The special unit serves Derbyshire, Lincolnshire and Nottinghamshire.
The three forces are already collaborating with Leicestershire and Northamptonshire in intelligence gathering and money laundering investigations.
A government proposal to merge some forces across England was withdrawn in 2005.
Five forces
James Brokenshire, Minister for Crime and Security, who will officially open the unit on Tuesday, said: "This bureau is an excellent example of what can be achieved when police forces work together to deliver improved services at reduced costs.
"It will save millions of pounds, with a faster and more efficient service to support the investigation of crime and the conviction of criminals for the people of Derbyshire, Lincolnshire and Nottinghamshire."
The five forces have signed a formal agreement to share resources in the East Midlands Special Operations Unit, aimed at saving £26m over four years.
Police said the move would help provide an integrated response in the region.