Finedon conservation area plan goes to consultation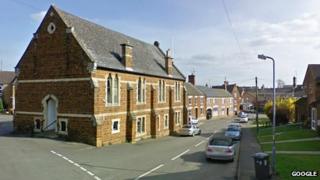 Plans to double the size of a conservation area in a Northamptonshire village to protect its historical buildings have gained initial approval.
The order would give more than 50 buildings in Finedon greater protection from development.
Wellingborough Borough Council's development committee agreed the plan should now go out to consultation.
Councillor John Bailey said it was important to protect the village's "historical landscape".
He added: "This is about trying to preserve what's left of ancient Finedon as so much was destroyed in the '50s and '60s through slum clearance mainly.
"A lot of the buildings here are listed but it's important to retain the ones that don't make the grade, otherwise the historical landscape will be lost.
"Without the conservation area people could demolish anything, apart from those buildings that are listed already."
'Pleasure not dissent'
The meeting on Tuesday night also encouraged other villages in the borough with an interest in maintaining older features to approach the council to discuss similar orders.
"I would hope the plan is met with pleasure rather than dissent," said Mr Bailey.
"People do get excited sometimes because they think it's a load of restrictions on their properties, but generally we hope they'll feel a sense of pride that their buildings are worthy of preservation."
The plans will be considered by the full council later in the year.