John Kiernan Kettering murder: Police 'dismissed' victim - IPCC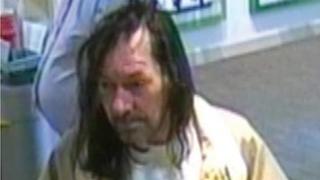 A man who went on to murder may have been arrested earlier if police in Northamptonshire had not dismissed the victim's crime reports because of his "drink problem", a report said.
John Kiernan, 62, was murdered by Phillip Haslam in his Havelock Street home in Kettering on 19 September 2011.
Shortly before, he told police he had been burgled and assaulted by Haslam.
The force said it had "reviewed [its] processes" since the Independent Police Complaints Commission investigation.
Mr Kiernan's body was discovered bound and gagged at his home on 1 October 2011, two weeks after his death.
Haslam was jailed for life on 21 September 2012 for the murder.
'Tragic event'
Following a referral from Northamptonshire Police, the IPCC carried out an investigation in to events surrounding the case.
It found Mr Kiernan reported he had been burgled on 3 September 2011, and 10 days later he reported a second burglary and assault. He told officers Haslam was responsible for the offences.
Haslam was subsequently implicated in a number of separate offences, the IPCC report said.
IPCC Commissioner Derrick Campbell, said: "While allegations made by Mr Kiernan may have been unclear, his demeanour identified him as a vulnerable adult who should have been dealt with as such.
"It appeared that often his claims were dismissed by police on the basis that he had a drink problem and his accounts were therefore unreliable.
"Had a more thorough police investigation been carried out into the earlier reports of burglary and robbery, Haslam may have been arrested prior to committing the murder."
At a misconduct hearing last month, two Northamptonshire Police officers, acting Det Sgt Sean Arbuthnot and temporary Det Con Samantha Broadhurst, accepted written warnings for failing to carry out adequate investigations.
Det Supt Jan Meagher, said: "A full review of processes with regard to crime investigation has taken place since this tragic event and significant steps have been taken to improve the service we now provide."