Pregnant horse in Northampton River Nene rescue drama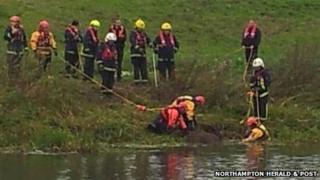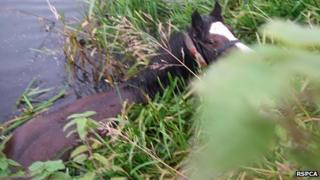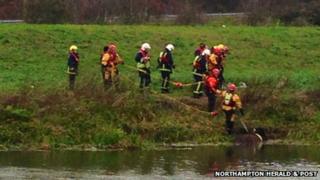 Four fire crews helped rescue a pregnant horse after it fell into a river in Northampton.
The mare was tethered in a field off Bedford Road when it slipped into the River Nene at about 12:15 GMT.
A vet, a specialist animal unit and a water rescue team were also brought in to help the horse, which had become tangled in its rope.
A Northamptonshire Fire Service spokesman said officers cut reeds away and led the unharmed mare to safety.
An RSPCA spokeswoman added: "The horse, a bay mare, got stuck in the river and the water was up to her back.
"Firefighters managed to pull the horse out of the water using specialist equipment.
"She was cold and her owner was given advice on keeping her warm."