Northamptonshire 'dangerous' flowerbed must be dug-up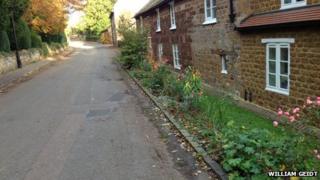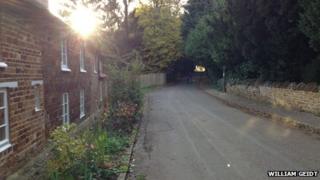 A couple who planted a flowerbed outside their home which they tended for 10 years have been told to dig it up as it is "unsafe" for road users.
Northamptonshire County Council told William and Mary Geidt to remove it, because it is on council land and "interferes with visibility".
Mr Geidt said the council had never maintained the verge in Church Lane, Great Cransley, and disputed the claim.
A council spokesman said: "Regrettably, highways law... is very strict."
The couple said they planted the garden after a council highways official suggested it might help repel flood waters which had hit the Geidt's house twice, in 1996 and 2003.
'Fight on'
"Work was done to improve gullies and the kerb, and he said a planted border could help bind the soil and prevent water getting as far as the house," Mr Geidt said.
However, last month the couple received a letter from the council informing them the garden contravened highways regulations.
"An officer came to see it, but on 1 November we received another letter saying we had 14 days to dig it up," Mr Geidt said.
"They also said it was dangerous because it would get in the way of pedestrians who needed to get out of the road to avoid traffic.
"But there's a pavement with street lighting on the other side, so why would they be in the road?"
Mr and Mrs Geidt said their border had improved safety as the flowers showed motorists where the side of the road was when it snowed.
Without it, they said they were worried a car might drive "straight into the side of our home".
A council spokesman said: "Regrettably, highways law, which the county council has to comply with, is very strict when it comes to safety regulations regarding roads.
"In this instance the flowerbeds and shrubs interfere with visibility and so we have asked for the vegetation to be removed."
The council has not commented on why it investigated the flowerbed.
The couple said they would remove their only shrub "if that's the problem", but intended to fight the council' order when it came to digging up the entire flowerbed.