Daventry Working Men's Club says £135,000 theft will 'take years' to recover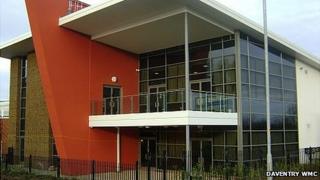 A working men's club says it will "take years" to recover the debts owed by its former secretary after he was jailed for stealing £135,000 from its coffers.
Northampton Crown Court sentenced John Buckley, 67, to two years in jail last week over the theft at the club in Daventry, Northamptonshire.
New secretary Sadie Taylor said the club was hosting wedding receptions and other events to try to keep it afloat.
But despite the burden, she said it had to try to "move on".
Buckley, from Inlands Close in the town, was jailed for two years after admitting taking money from the club between 1 January 2010 and 31 January 2012.
'Done with trust'
Members became suspicious when the former bank manager kept delaying the annual general meeting, where he was due to give details of the accounts.
Ms Taylor said with solicitors' fees on top of the money owed by John Buckley, the total loss to the club was in excess of £300,000.
"It's such a shame - everything was done with trust," she said.
"It will take years to get the money back. but as members we have got to try and move on.
"The sentence doesn't fit the crime in my eyes, but there's nothing we can do. We are going to have to make some changes."
She said forthcoming events included a ladies' night, cabaret and a number of concerts.