Northampton club crush deaths: Police probe complete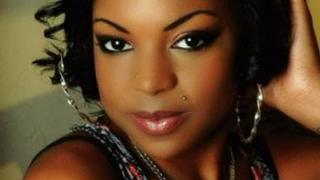 A police investigation into a Northampton club crush which led to the deaths of two women has been completed.
The women died in hospital after the Wickedest Wickedest event at Lava & Ignite nightclub in October 2011.
The Crown Prosecution Service (CPS) said it would deal with the evidence after completion of a health and safety inquiry by Northampton Borough Council.
Students Nabila Nanfuka, 22, and Laurene-Danielle Jackson, 19, both from London, were killed.
Det Insp Louise Hemmingway said: "The investigation into the tragic incident at Lava & Ignite in October 2011 is now complete and a file of evidence has been submitted to the Crown Prosecution Service.
"Northampton Borough Council's health and safety investigation is currently still being carried out.
"The Crown Prosecution Service will consider the case in full when both elements of the investigation are concluded."
Ms Nanfuka, from north London, was studying leisure and tourism at the University of Northampton. She died at Northampton General Hospital.
Ms Jackson, 19, from Shepherd's Bush, was studying psychology and criminology at Kingston University in London. She died at Glenfield Hospital in Leicester.