Barby marina plan in Northamptonshire rejected by planners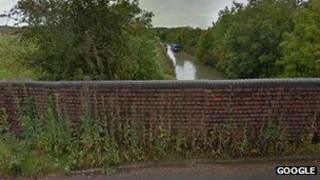 Plans for a 200-berth marina in Northamptonshire have been rejected by planners because of its adverse impact on a canal conservation area.
Consultants Enzygo said the scheme in Barby, serving the Oxford Canal, would create 12 jobs and generate £420,000 for the local economy.
Objectors claimed it would create a surplus of berths and bring congestion.
Daventry District Council planning committee also wanted more archaeological work done on the site.
Adverse impact
The Canal and Rivers Trust, which advises on proposals affecting inland waterways, had backed the scheme because it would increase competition and benefit canal users.
The development, on a site off Barby Lane, would include 85 car parking spaces and require an agricultural building and barn to be transformed into a reception and store.
Objections have been received from Barby and Onley Parish Council, Conservative MP Chris Heaton-Harris, neighbouring marinas and 41 boat owners.
Planners said the development would have an adverse environmental and visual impact on the area.
Environmental consultants Enzygo now have six months to make an appeal.