Northampton enterprise zone firm to create 40 new jobs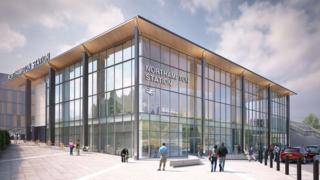 Forty jobs are to be created at a growing company based in a new enterprise zone in Northampton.
Minister for Regeneration Mark Prisk has visited the Waterside Enterprise Zone to hear about expansion plans at Freefoam Building Products.
Firms in the enterprise zone benefit from lighter planning rules and have a business rates rebate.
Since 2001 Freefoam has increased sales from £4m to last year's £25.4m and its workforce has risen from 18 to 90.
Managing director Aidan Hart said: "Being part of the enterprise zone has given us access to additional support which has influenced our decision to make further investment."
The enterprise zone is aimed at attracting new companies to Northampton.
Student flats are being built in the zone and work is just starting on a new railway station for the town.