Wicksteed Park releases archive photos for appeal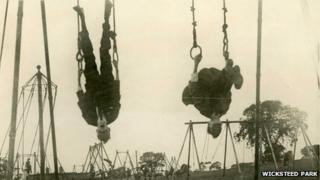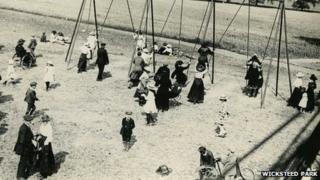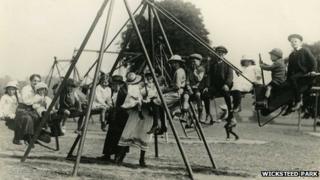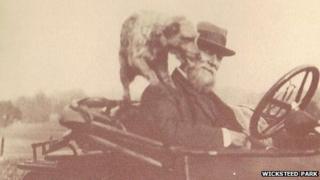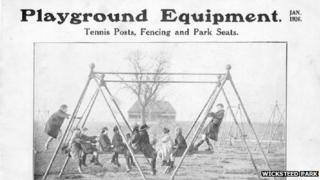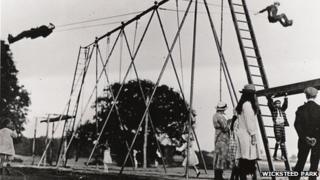 Photos of an early version of the modern playground swing have been released in a bid to track down the oldest working models.
Wicksteed Park in Kettering, Northamptonshire, installed the swings which went on to be enjoyed by children across the world.
Charles Wicksteed opened the park in 1921 before manufacturing the swings and other play equipment.
The photos were discovered as part of a project to archive the park's history.
They show children propelled high into the air by swings suspended from a 4m-high frame with no safety surface below.
The pictures date back to the 1920s and also document families enjoying time in the park.
'Healthier lifestyle'
Great-grandson Oliver Wicksteed, chairman of the Wicksteed Charitable Trust, said: "Wicksteed play equipment literally went to the four corners of the earth.
"We are appealing for people to get in touch, either directly or through Twitter and Facebook, to let us know about the Wicksteed equipment they have enjoyed and send us pictures."
Charles Wicksteed wanted to encourage children to play and adopt healthier lifestyles.
His design came about by accident when swings were put up on large poles and chains in the park for a Sunday school treat.
They were left up after the fun day and their creator found them being enjoyed by lots of other children.
Oliver Wicksteed said: "People have been making swings for hundreds of years but we believe these are rare photographs of the first modern swings to be used in the traditional playground setting that we all know today.
"He helped prompt a healthier lifestyle by providing a wonderful open space and unique play equipment for ordinary, working class people."
Today the 147-acre park includes one of Europe's biggest free playgrounds, a theme park, lake and campsite.