Northampton's Indian Hindu Welfare Community set for new base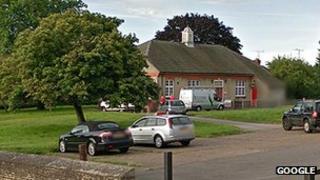 The Indian Hindu Welfare Organisation (IHWO) in Northampton is set for a new base in the town.
A report recommending the IHWO is awarded the lease for Weston Favell Parish Hall until 2020 goes before a council cabinet meeting on 8 May.
The move would end several years of temporary accommodation for the IHWO.
Neelam Aggarwal-Singh, chair of the organisation, said the hall would "offer a level of stability for the organisation and a sense of belonging".
She added: "It gives the community a confidence that the council is supportive and committed to our needs."
Based at the Rectory Farm Farmhouse from 2005 to 2012, the IHWO had to leave due to problems with the building.
The Weston Favell Parish Hall, on Booth Lane South, would be the new base for its regular user groups and management committee.
The organisation has been operating in the town for 17 years.
'Forge partnerships'
Julie Seddon, the director for customers and communities at the borough council, says in the report the IHWO is a "well respected" and "experienced" local community organisation known for "delivering a range of services for local communities".
She added: "It supports a thriving voluntary and community sector, while giving local residents better value for money" and is "experienced in running community user groups... and engaging with communities to understand their needs."
Ms Aggarwal-Singh said: "We're excited that the community centre is already well used by local groups on a regular basis and we'd like to forge strong partnerships to help support their continued activities."
Councillors unanimously backed plans for a multimillion-pound temple in the town at a planning meeting last May.
The site off Lings Way would also include sports and leisure facilities and sheltered housing.