Northamptonshire chief constable's cheap alcohol ban call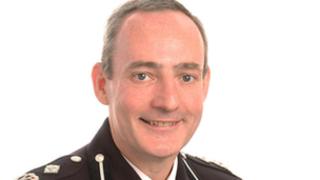 Northamptonshire's chief constable has said a ban on the sale of cheap super-strength alcohol in the county could cut violent crime.
Adrian Lee said alcohol caused a "huge amount of harm" and a significant level of crime and anti-social behaviour.
He has been impressed by an Ipswich-based scheme where many shops have removed strong alcohol from their shelves.
"I want to bring [it] here to make Northampton safer," said Mr Lee.
The project in Ipswich, called Reducing the Strength, is said to be the first in UK, where retailers have voluntarily agreed to stop selling cheap beers, lagers and ciders with 6.5% or more alcohol volume.
Last August Mr Lee was put in charge of the Association of Chief Police Officers' alcohol licensing group and has been looking at how police forces deal with alcohol abuse and crime reduction across the country.
He said the Ipswich scheme had "seen a 50% reduction in anti-social behaviour".
"We're already looking at that and what good that would do for Northampton.
"I am conscious that alcohol does huge amounts of harm to people's health and it can damage some families and relationships.
"From a policing point of view, sadly, a huge percentage of the work we're involved in is as a result of alcohol-related incidents."
The Suffolk scheme has now been running for six months and between September and March there were 91 reports to police of people drinking anti-socially in the street, compared to 191 the year before.
It was launched in September by the police, who wanted to limit the ability of street drinkers to buy cheaper, high-strength alcoholic drinks at Ipswich's 122 off-licensed outlets.