Nationwide moves Northampton jobs to London, Swindon or Manchester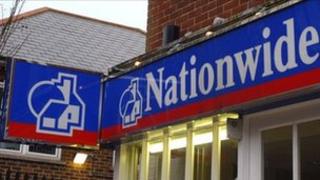 Nationwide building society is to move 247 Northampton-based jobs to other parts of the country in a restructure.
Staff in treasury and commercial property departments are being offered financial packages to cover moves to London, Manchester or Swindon.
Alternative packages are also on offer to staff who wish to choose redundancy.
Nationwide employs 2,100 people at its administration centre in Moulton Park and a spokesman said unions had been consulted from the start.
The building society said treasury staff were first informed of the proposals in February last year to give them a chance to plan ahead.
Negotiations have been continuing with the Nationwide Group Staff Union.
The spokesman insisted that the firm remained committed to Northampton despite the moves.
Staff have now been sent letters detailing the offers in preparation for a move in the autumn, he added.
The staff union said: "Quite long lead times have been set so people have known the changes are coming and have had the chance to look for other jobs."