Wellingborough crematorium land bought by council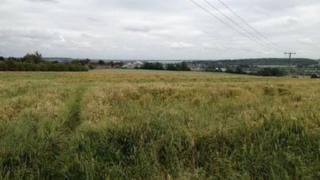 Land to build a new crematorium in Northamptonshire has been bought by a local council.
Wellingborough Borough Council gave outline planning approval for a crematorium and woodland burial site in the town in December.
The authority said it had now bought 11-acres (4.5 hectares) of land off Doddington Road and contracts with the proposed developer had been exchanged.
The site could be opened by 2015 if detailed planning consent is obtained.
The council said the crematorium is expected to cost between £3m and £4m to build and will be funded from its capital reserves.
Nearby Kettering Borough Council had strongly opposed the plans, saying the county was well served by its own Kettering Crematorium.
Some residents also objected to the plans, saying the facility would increase traffic congestion in the area and be an "eyesore".
Co-operative Funeralcare, which said it would use the crematorium, said it would be "beneficial" to people who live in the area as it would "significantly reduce the journey times those families and their friends would face at such a difficult time".
Specialist developer Mercia Crematoria now has to submit a further application for the building work, which is expected to take place in the next six months.