Northamptonshire libraries to open on Sundays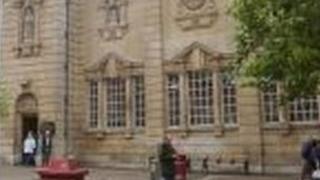 Every library in Northamptonshire will open on Sundays from 22 April.
The Central Library in Northampton will open from 11:00 to 16:00 BST every Sunday while the remaining 34 libraries will open from 13:00 to 16:00 BST.
Some will close on a Monday or a Tuesday to make up for the additional hours.
Corby Library has piloted Sunday opening since November 2011. Councillor Heather Smith said the new hours would help people who work during the week.
She said: "We want to make sure that libraries thrive and everyone has the chance to use them.
"By opening on Sundays we are giving people even more opportunity to visit, especially those who are at work at other times.
"To make this possible we've had to re-organise opening hours across the week.
"Although some libraries will now be closed at other times, overall I'm pleased to say we've actually increased total library opening hours by nine more every week."