'Drugs' seized in Norwich Farmhouse pub police raid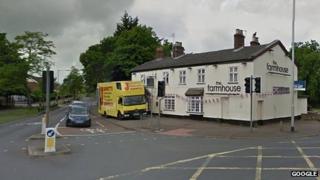 Six people were arrested after suspected cocaine was seized during a raid on a pub in Norwich, say police.
Officers raided The Farmhouse on Colman Road on Friday evening.
A 32-year-old man was found in possession of what police believed to be cocaine and arrested on suspicion of possession of a Class A drug.
A man aged 20 was arrested on suspicion of possession with intent to supply, after a quantity of suspected Class A drugs was found.
Three other people, two men and a woman, were also initially arrested as police searched the premises but were later de-arrested and released pending further inquiries.