Andrea West death: Urgent inquiry into LCP claims
15 July 2013

From the section

Norfolk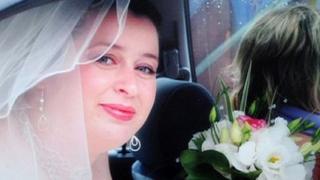 A government minister has called for a police inquiry into the unexplained death of a mother-of-six at a hospice.
Andrea West, 35, who had cervical cancer, died last year in Norwich after going in for "routine" treatment.
Her family refused to accept cancer was the cause of death and claim she was placed on the Liverpool Care Pathway (LCP) - an end of life treatment plan.
An NHS trust denied Mrs West was on the LCP but said it took the family's concerns "very seriously".
"We take the concerns of the family very seriously and will do all we can to support them," the spokesman for Norfolk Community Health and Care NHS Trust said.
"We will also assist in any way we can during the inquest, should we be called upon."
Tests by two independent pathologists, including one commissioned by the BBC, found significant levels of morphine in Mrs West's body - a drug which was not prescribed and was not in her hospice medical records.
Norman Lamb, North Norfolk MP and minister responsible for care services, said claims the medical notes did not "properly reflect" the treatment given would need "thorough investigation".
Heavily sedated
"It's an extraordinary situation and obviously very serious, and I will be writing both to the coroner and to the police to ask for absolute clarification of what steps are being taken in light of this new information," said the Liberal Democrat minister.
"Where there are allegations that the notes don't properly reflect what has been found in the body, then obviously there has to be a thorough investigation.
"The information that the BBC has now uncovered needs to be considered fully by the police."
Patients are placed on the LCP when doctors believe death is imminent. Patients and relatives should be consulted.
The government said on Monday that the LCP should be phased out in England.
Mrs West went into the Priscilla Bacon Lodge hospice, in Norwich, last September for symptom control and treatment for an infection. She died on 20 September, five days after being admitted.
Her family say the day before she died she was alert and eating well and chatting to her children.
The following day she was heavily sedated.
Her mother, Janette Green, 58, said she had a phone call telling her to go to the hospital as Mrs West had taken a turn for the worse.
Her husband, Chris West, asked Norfolk coroner William Armstrong for an autopsy and inquest, which was opened last year.
Mr Armstrong declined, saying he understood Mrs West died of cancer, but later changed his mind and instructed a pathologist who concluded cancer had killed her.
Urgent inquiry
Mr West had challenged that initial decision and commissioned a report from independent pathologist Dr Michael Jarmulowicz which concluded that, on the balance of probability, morphine and other drugs caused Mrs West's death and not cancer, and that they were given to her shortly before she died at the hospice.
The pathologist wrote to Mr Armstrong saying: "I disagree with the cause of death given by your pathologist... the levels are consistent with a recent administration of morphine."
The BBC asked pathologist Dr John Grant for a third opinion, in which he agreed with Dr Jarmulowicz.
He wrote: "The deceased is likely to have received morphine during the time that she was an inpatient in the hospice... it is difficult to accept that the cancer in her pelvis was the immediate cause of her death."
A spokesman for Norfolk coroner's service said: "The inquest has not yet been concluded. Inquiries, including those of a scientific nature, are ongoing.
"The Coroner's Office is also awaiting contact from Mr West. This matter is sub judice and therefore any further comment at this stage would be inappropriate."
Last November, a spokesperson for Norfolk Community Health and Care NHS Trust (NCH&C) said: "We can confirm that this patient was not on the Liverpool Care Pathway while under our care."
However, in a letter to Mr West, Andrea West's GP said a hospital consultant had told him she had been on the LCP.