Norwich ex-Fountains workers share £500,000 compensation
13 June 2013

From the section

Norfolk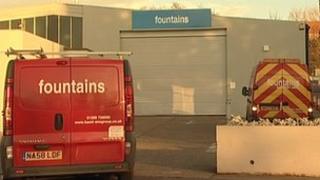 More than 100 workers who lost their jobs when a Norwich council contractor went into administration have won £500,000 in compensation, a union said.
The workers were employed by Fountains to do jobs such as street cleaning and parks maintenance for the city council.
They were made redundant in January 2012.
The Ucatt union made a claim to an employment tribunal over a failure to consult the workforce.
The tribunal gave the 130 workers the maximum 90-day award because the workforce were not consulted about the redundancies.
Staff re-employed
The affected workers were earning on average £320 a week.
After they were made redundant, many were re-employed by the city council's new contractor Biffa for a year.
Since April, they have been employed by Norwich-Norse.
Brian Rye, regional secretary of Ucatt, said: "Our members were treated absolutely disgracefully when they were jettisoned without warning. This verdict provides some justice."