King's Lynn waste incinerator out for second consultation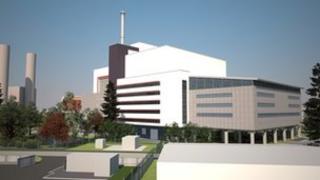 Plans for a £500m heat-from-waste incinerator are to be put out for a second round of consultations.
Although Norfolk County Council backs the scheme and has £91m in PFI credits, details are yet to be finalised.
Planners have asked developer Cory Wheelabrator to clarify concerns over noise, dust, smell, air pollution and health at the site near King's Lynn.
Consultation on possible effects on the area around the Willows Business Park will last for 28 days from 23 January.
Planners have also expressed concerns over traffic congestion and road safety as well as the project's impact on flood risk, trees in the area, wildlife, landscape, ground stability and potential contamination.
Graham Plant, Norfolk's cabinet member for planning and transportation, said: "After thorough scrutiny of the application our planning officers wrote to the applicant asking for further information and clarification on a number of points.
"That information has now been received and it is this that will form the basis of this second consultation.
"We are required to consult for 21 days but given the complex nature of this application, we are extending this to 28 days."
Over 3,000 letters will be going out to those originally consulted, people who have registered an interest and parish councils.
Relevant comments will be considered by the planning committee.