Council tax protester June Farrow in court battle vow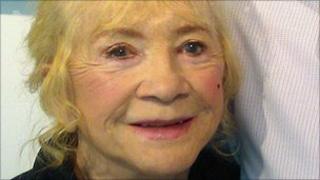 A pensioner from Norfolk who could be sent to prison for refusing to pay her full council tax payments has pledged to battle an "unfair system".
June Farrow, 72, was sent to Norwich Magistrates' Court on Thursday for only paying part of her past four months' council tax to South Norfolk Council.
The widow has only been paying £25 out of £99 because she claims she "cannot afford" any more.
The council said it was "sympathetic" but it had to uphold the law.
'Didn't bother me'
Mrs Farrow wants greater tax breaks to be given to single home occupants.
"It didn't bother me going to court because I feel that somebody's got to speak up for all pensioners who often cannot speak up for themselves," said Mrs Farrow, from Bawburgh near Norwich.
"They'll probably send the bailiffs in, but I haven't got anything in this house that's worth anything.
"I've sold everything off to help me stay in my home, unless they'd like to take the dog - she's the only valuable thing I've got."
Mrs Farrow, who lives in a detached house she built with her late husband Albert, caused a stir on Thursday as she arrived at court with a placard around her neck stating "council tax injustice".
She believes single occupants should have a council tax break proportional to the number of people living in a property.
She currently receives a 25% tax reduction with South Norfolk Council.
The court decided to waive her costs of attending the hearing, but said she must still pay her outstanding debt of £918.21 by March next year.
"I don't mind going to jail, it doesn't worry me," said Mrs Farrow, a former nurse.
'All avenues'
"David Cameron talks about a fairer society. To have a fairer society we've got to address those in single occupancy properties.
"They've told me that if I spend my savings - another £3,000 - I will get benefits. I don't want benefits. I'm an independent person and I like to try and look after myself.
"Hundreds of pensioners are in the same position as me and the law has got to be changed."
Yvonne Bendle, from South Norfolk Council, said: "We are sympathetic to Mrs Farrow but we have to uphold the law.
"We have to be fair to all our council tax payers and unfortunately if people don't pay council tax, our policy is to pursue them to court.
"We explore all avenues before we get to this stage."
Council representatives are due to meet Mrs Farrow next week to discuss ways of meeting her council tax debt.