Norfolk and Norwich Festival hailed a success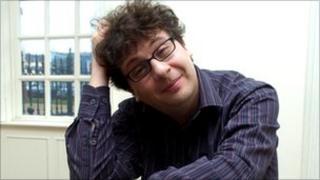 The 2011 Norfolk and Norwich Festival has been a buoyant one for business, its artistic director has said.
William Galinsky said sponsorship for the 16-day arts event had increased with the festival boasting "a lot of new interest from business".
However, there is uncertainty over its main sponsor National Express East Anglia (NXEA) as its lease on Norfolk's rail franchise ends on 5 February 2012.
"NXEA has been an amazing support to the festival," said Mr Galinsky.
"They've really helped us get to where we are today, but we do have a long history of working with the train operator in the region - whether that's NXEA or another operator.
"The transport remains a major part of getting to and from the city so I'll be optimistic that we'll continue to work with a rail operator."
Jonathan Denby, from NXEA, said that it was "too early to judge on sponsorship arrangements for next year" but "whatever happens we're very proud of what we've been a part of in the last few years."
'Record-breaking'
Organisers said that early reports suggested it had been another good year for audience figures.
Record numbers of people attended the festival's free events, such as the Saxophone Massive launch on Millennium Plain in Norwich and May Daze in the city's Chapelfield Gardens.
Mr Galinsky said there were "record-breaking weeks" at the Norwich Theatre Royal and Spiegeltent, which hosted a string of classical music and arts performances over the two weeks.
"What's been wonderful to see is the real appetite for the diversity of the festival's programme," he said.
The festival pulled in its largest ever audience in 2010 of 278,000 people.
This year's event ends with a high-wire performance of As The World Tipped, by the theatrical group Wired Aerial, on Saturday night at Norwich's Eaton Park.