NHS payout after kidney transplant man contracts cancer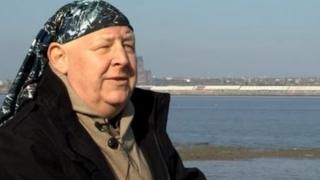 A man who contracted cancer after undergoing a transplant with an infected kidney has received a six-figure NHS compensation payout.
Robert Law, 62, from Birkenhead, had to have chemotherapy following the transplant, but is now in remission.
He said he was "horrified" to discover "this life-saving operation had given me cancer".
NHS Blood and Transplant Service admitted liability but said it had "learnt lessons".
The donor, a 56-year-old woman, is said to have died from a brain haemorrhage, but her cancer was only discovered during a post-mortem examination.
Mr Law said he was told he had an aggressive form of blood cancer after the transplant at the Royal Liverpool Hospital four years ago.
He underwent chemotherapy which made him feel "very rough and sick".
'Number of changes'
After treatment he had a biopsy and was told there was no sign of the disease.
He said: "I wanted to ensure that systems were put in place to eliminate this situation and it's encouraging that they (the NHS) have done something about the original mistake that happened."
Lynda Hamlyn, chief executive of NHS Blood and Transplant, said: "I would like to reiterate to Mr Law how sorry we are that this mistake was made.
"I would also like to reassure Mr Law we have learnt lessons and have made a number of changes as a direct result of this case.
"We do everything we can to make sure all donated organs are suitable for transplant. The vast majority of transplants are carried out successfully.
"However, no donated organ is risk-free and recipients should be given full information about the risks by their surgeon."