Hillsborough families' anger over new prosecutions chief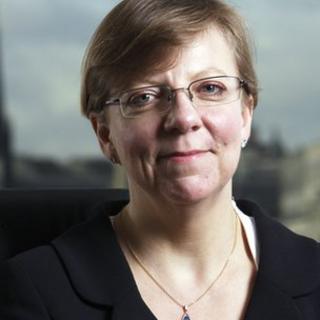 Hillsborough campaigners have said it is an "absolute disgrace" that a lawyer who said a new inquest was not needed has been appointed Director of Public Prosecutions.
They want to meet Alison Saunders, who advised against a new inquest in 1996.
Ms Saunders will decide who should be prosecuted as part of the fresh police investigation launched by the Home Secretary at the end of last year.
Ninety-five people died on 15 April 1989 at the football stadium.
The 96th victim died four years later when the Law Lords permitted tube-feeding to be stopped on a coma patient.
Ms Saunders rejected the application for a fresh inquest into the death of Kevin Williams, 15, while an Attorney General Office advisor to the solicitor general.
Margaret Aspinall, chair of the Hillsborough Family Support Group representing the interests of around 70 affected families, has demanded to meet Ms Saunders to confirm if she "still holds the same opinions".
"I would like to meet her," she said. "I want to know does her opinion still stand to this day. If it does not still stand - what made her change her mind and why?"
She added: "It's an absolute disgrace she has been appointed as DPP - how is that justice for the 96?"
'Unnecessary inquest'
Kevin Williams' mother Anne campaigned for a fresh inquest into her son's death before she died from cancer in April.
Mrs Williams disputed the coroner's findings that all of the victims had died by 15:15 and put forward evidence that her own son was alive after the coroner's "cut off" time.
Within documents compiled by the Hillsborough Independent Panel, a report from Ms Saunders concluded that on the "basis of the new evidence put forward" by Kevin's relatives "there is nothing which makes a fresh inquest necessary or in the interests of justice".
A Crown Prosecution Service spokeswoman said: "The CPS has made it clear that it intends to have on going contact with the bereaved families and their representatives, in order to ensure they remain fully informed and that any views they have can be listened to."
An investigation by the Hillsborough Independent Panel showed police and emergency services had made "strenuous attempts" to deflect the blame for the disaster onto the fans.
Inquests into the deaths of the 96 victims are set to begin by 31 March at an unconfirmed location in the North West.
Verdicts of accidental death from the original inquest in March 1991 were quashed by the High Court last December.
Ms Saunders takes up her post in November.