School snow closures: Mayor of Liverpool criticises schools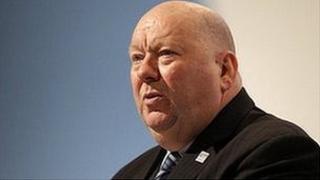 Schools in Liverpool that closed because of the weather conditions have been criticised by the city's mayor.
Joe Anderson made the comments on Twitter following the closure of 30 schools across the city.
He tweeted: "Without imposing on head teachers responsibilities [I] wonder whether this is necessary as the city is fine."
The National Union of Head Teachers (NAHT) said the decision to close would not have been taken lightly.
Mr Anderson also tweeted: "Wonder if the same amount of schools would have shut if it wasn't so close to Easter break?"
He congratulated all the schools which remained open.
A NAHT spokesman said in a statement the overwhelming consideration for head teachers was pupils' safety.
"Parents can be sure that the decision would not have been taken lightly," he said.
"Each head teacher will assess whether a sufficient number of staff have been able to make it into the school to provide adequate supervision for children, whether the school grounds are safe, whether the school has adequate heating, whether the predicted weather conditions will allow the safe pick-up and return of children by their families at the end of the day."
"It is not that head teachers are unusually risk averse but they do have to make decisions on behalf of hundreds of children and their families.
"If just one child was maimed or killed by a car as it slipped on the ice around a school entrance/exit, there would - quite rightly - be questions raised."