Supermodel Natalia Vodianova funds Dingle playground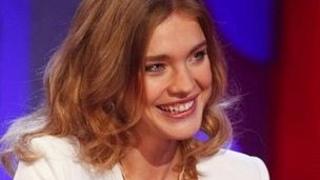 A charity set up by a Russian supermodel is helping to pay for a new playground for children in Liverpool.
Natalia Vodianova's Naked Heart Foundation is contributing half the cost of the £100,000 scheme on Northumberland Street in Dingle.
She said she set up the foundation because she had nowhere to play as a child.
The playground has been designed by local children and is expected to be finished by Easter.
It will include a sports area for five-a-side football and netball and small allotments for the children to grow flowers and vegetables.
The charity has funded playgrounds across Russia.
Councillor Steve Munby, cabinet member for neighbourhood services, said: "This is a much needed community resource for the children of Dingle.
"I'd like to thank all the amazing volunteers who have worked so hard for many years in Dingle to help the children to grow and develop."
Natalia Vodianova has appeared on the cover of Vogue and featured in over 175 catwalk shows.