FestEvol Gardens music event to take place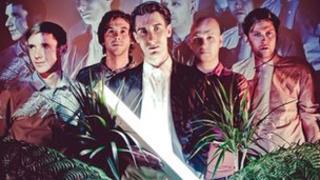 A music festival showcasing new talent is taking place in the Kazimier Club and garden in Liverpool.
FestEvol Gardens will run across two Saturdays in the Wolstenholme Square venue on the 4 and 11 August.
The event, headlined by Merseyside acts Clinic and Outfit, also includes groups from across the North West.
Festival organiser Steve Miller said: "People say you need students in Liverpool to keep it lively, but this festival shows that isn't the case."
He added: "Three years ago, Manchester had crops of bands coming out, and now it feels like it's our turn again."
On 4 August, bands playing at the event include: Clinic, Edgar Summertyme, The Wicked Whispers, Death At Sea, Eva Petersen, Folks, Bad Meds, Silent Sleep, Lovecraft, Ticks, The Sundowners, The Dirty Rivers, Owls, The Oxygen Thieves, The Liberty Vessels, Hey Carrianne and The Razz and Catfish & The Bottlemen.
On 11 August bands playing at the event include: Outfit, Baltic Fleet, Thunderbird Gerard, Tea Street Band, Sun Drums, PINS, Muto Leo, Married To The Sea, The Loud, Carousel, Kusanagi, Filter Distortion, Dass Unser, Mashemon, The Temps, Statement Haircut, Broken Men and So Sexual and Pixels.
A number of DJs will also play at the festival, including Danny Hunt and Reuben Wu from Ladytron, Harvest Sun and James Rand from Chibuku.