Facebook post related to Hannah Windsor death sparks arrest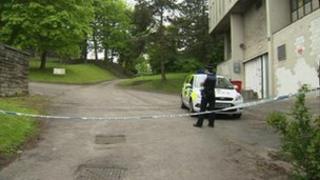 A boy suspected of posting a malicious comment on Facebook relating to the death of a girl on Merseyside has been arrested.
Hannah Windsor, 17, was found dead near the observatory on Bidston Hill, Wirral, on Saturday night.
The 17-year-old, from Seacombe, allegedly sent a menacing message to a 15-year-old girl who knew Hannah.
He was arrested on Monday and taken to a police station on Merseyside for questioning by detectives.
'Wholly unacceptable'
An 18-year-old man from Moreton, Wirral, has been arrested on suspicion of murdering Hannah and remains in custody.
Det Ch Insp Dave McCaughrean, of Wirral CID, said: "It is wholly unacceptable for malicious and threatening messages to be sent via social networking sites and the force works closely with network providers and sites to take action against those responsible.
"An offence is committed as soon as a message is sent, so it does not even have to reach the intended recipient, and it can be reported by anyone who is grossly offended by it, not necessarily just the victim.
"Anyone guilty of an offence can be jailed for up to six months and fined, leaving them with a criminal record which will stay with them for life."