BBC Radio Merseyside at Southport Flower Show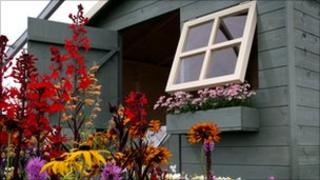 BBC Radio Merseyside will be broadcasting live from this year's Southport Flower Show.
Billy Butler will present his afternoon show at the Ladies Day event on Friday, 19 August, 2011 between 1400-1700BST.
This year the show theme is 'vintage' and will feature exhibitors and traders influenced by classic designs of the 1950s, 60s and 70s.
The annual four day event runs in Victoria Park, Southport from 18-21, August 2011.
The show also includes inspirational show gardens with simple plots transformed into themed retreats, and garden designers and gardening experts are on hand to offer advice.
For more information visit the Southport Flower Show website.