Liverpool Women's Hospital IVF doctors hail EmbyroScope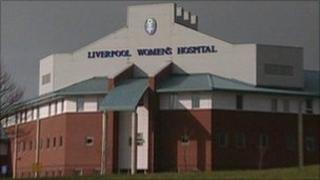 New technology could increase the chances of success for people undergoing IVF treatment at Liverpool Women's Hospital, doctors have said.
The hospital has become one of the first in the country to introduce an EmbryoScope advanced embryo incubator.
The device allows embryos to be monitored without the need to remove them from the heated incubators where they are kept.
The computerised incubator also takes images of the embryos' development.
The "4D images" - which provide life-like pictures of the embryos - are then stored automatically with the patient's file.
Embryos are observed in the laboratory over a period of two to six days once IVF has taken place.
Constant surveillance
They are examined to see which are developing normally and which are most likely to result in a pregnancy.
Previously, they had to be removed from the incubator to be examined under a heated microscope.
Dr Steve Troup, scientific director of the hospital's Hewitt Centre for Reproductive Medicine, said he believed it might be one of the most significant technical advances he had seen during his 25-year career.
He said: "Changes and developments are happening constantly as an embryo grows, but currently in order to protect the embryos, we view them only for a very limited period.
"Up to now, a wealth of information about early embryo development has remained untapped.
"With the EmbryoScope we have constant surveillance for long as we like without moving them from their stable, controlled environment."
The Hewitt Centre plans to introduce the EmbyroScope with the first 50 suitable patients over the next three months.