Latest Merseyside Police cuts to save £4.2m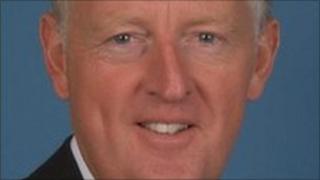 The next wave of Merseyside Police cuts will hit CCTV operations, training staff and officers who deal with informants, a report has said.
Merseyside Police Authority (MPA) believes the reorganisation will save about £4.2m a year.
It is under pressure to cut £66m from the force budget over the next four years following the Comprehensive Spending Review (CSR).
The latest round of savings equates to an overall reduction of 81 officers.
Members of the authority's service improvement committee met last week to discuss the proposals, which will be examined by finance experts next month.
With a recruitment freeze under way, the report contains a proposal to reorganise the professional development unit, freeing up 41 officer posts.
A restructure of CCTV operations, replacing some officers with police staff and creating a centre of excellence at St Anne Street is also suggested.
Spending on the dog section will be reduced by 13% and shifts changed, which will reduce officer numbers by eight.
The number of source handling units, which gather intelligence from "covert human sources", will be cut in half from six to three, the report said.
'Low risk cuts'
Other reductions in spending are proposed in support for chief officers, force operations - which helps plan major operations and events - and staff which look after volunteers and community groups.
The report said those making the cuts were "working closely with the trade unions/staff associations and HR business partners to minimise the impact on personnel" and ensure they do not "adversely affect service delivery".
According to the report, the latest wave of cuts are "low risk" and will be "easy to achieve" in the context of wider pressures on the force.
Merseyside Police Chief Constable Jon Murphy has previously said the force was doing everything it could to safeguard front-line policing.
The proposals will be fully ratified at the next full authority meeting in March.