Land Rover Jaguar job applications 'overwhelm' Halewood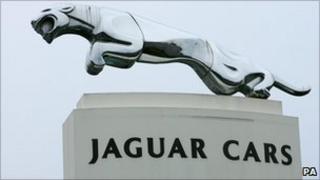 More than 14,000 people have applied for 1,500 new jobs at Merseyside's Jaguar Land Rover car plant.
The posts have been created by the decision to base the new Range Rover Evoque at the Halewood site, which should go into production this year.
The company described the response as "unprecedented" and "overwhelming", with almost 10 people chasing each job.
Within the first week of the jobs being advertised, 8,000 applications were received.
'Look forward'
Mark Pennifold, the company's HR manager, said: "The launch of the Range Rover Evoque is a critical milestone for Jaguar Land Rover and Merseyside.
"Last year we announced the new addition to the range would create 1,500 jobs at the plant and I am pleased to say we have now come to the end of the recruitment process.
"This unprecedented response demonstrates how important an employer Jaguar Land Rover is to the region and we look forward to welcoming the new members of the team over the coming months."
The company said that it had positive pre-orders for the Evoque, which will sell from upwards of £30,000.