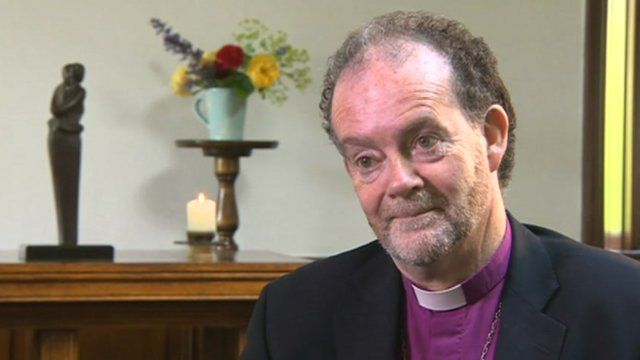 Liverpool's retiring bishop James Jones reflects on service
3 July 2013 Last updated at 19:38 BST
The Bishop of Liverpool James Jones is to conduct his final service before retiring, after 15 years in the role.
Bishop Jones, 64, said he will be "emotionally in pieces" during the service at Liverpool Cathedral later.
He described his 15 years of service as a "privilege" and said he will continue his connection with the ongoing Hillsborough campaign after chairing the Hillsborough Independent Panel.