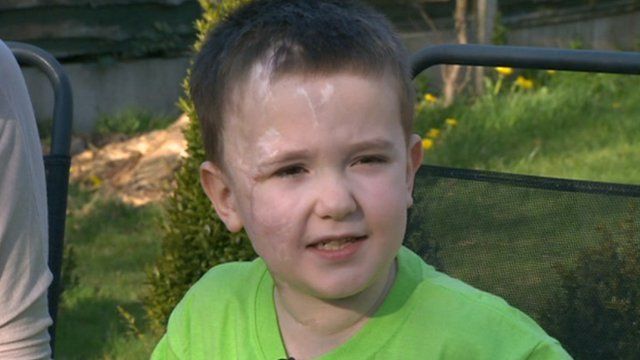 Meningitis amputee, 7, joins fun run
3 May 2013 Last updated at 21:48 BST
A seven-year-old boy who had both his legs and arms amputated when he contracted meningitis is to take part in a 1.5km charity fun run.
Harley Lane, from Stockport in Greater Manchester, is raising money for the hospital that treated him four years ago.
He will wear his prosthetics to join other children in the Mini Great Manchester Run on 27 May.