Manchester dance club Sankeys to close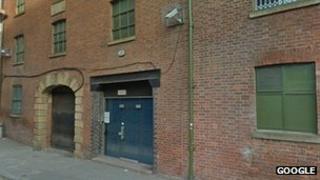 Manchester nightclub Sankeys is closing.
The owner of the dance music club David Vincent said he is closing its doors indefinitely to concentrate on his club in Ibiza.
He said he wants to make the Ibiza club the best in the world and cannot keep both clubs open at the same time as he needs his staff from Manchester.
The club which was originally called Sankeys Soap will shut its doors with a 12-hour "spectacular party" on 6 May.
Mr Vincent said he has "truly amazing memories" of Manchester.
He said: "Brilliant highs include being recognised for contributing significant culture to the city of Manchester at a national museum and also quite a few challenging lows.
"We have made our name in Manchester as the world's best club in the DJ Mag Awards 2010, and the Sankeys spirit will live on there."
DJ Krysko, who was a resident at Sankeys for six years, said on his Twitter account it was a "sad day".
Sankeys is based in Beehive Mill, Northern Quarter, Manchester. It opened in 1994.