Manchester car parks benefit cancer charities after scam ends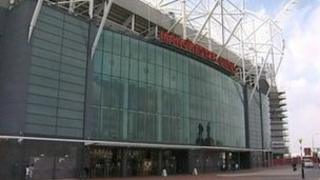 Illegal car parks which were closed down by police in Greater Manchester last year are now being used to raise money for two cancer charities.
Nine car parks around the Old Trafford and Salford Quays areas were being operated by criminal gangs on match days at Manchester United, police said.
The criminals had not got permission from the landowners or had intimidated them into letting them use the land.
Police suspect they were making about £4,000 a game and arrested 20 people.
They believe the money was used to fund further organised crime.
Seven of the car parks have now been reopened, with profits going to the Genesis Breast Cancer Prevention Centre and Macmillan Cancer Support.
Ch Supt Kevin Mulligan said: "Running an illegal car park helps criminals fund their lifestyle at the expense of our communities and the offenders probably thought they could get away with it.
"We aim to investigate every aspect of a criminal's life and the closure of these car parks shows just how serious we are about this."
Rebecca Bishop, of Macmillan Cancer Support, said it was "a great way of being able to change the lives of people affected by cancer".
A spokesperson for Ask Developments, which owns one of the car parks, said the company was "delighted" with the scheme.