Stockport man fined over squirrel shooting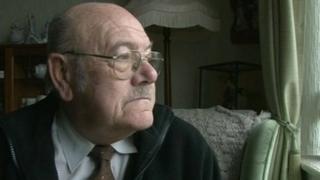 A pensioner has been ordered to pay £1,400 after admitting causing unnecessary suffering to a squirrel.
Bill Worthington, 74, of Arden Park, Bredbury, Stockport, said he thought he had killed the squirrel humanely after shooting it repeatedly.
However, it survived and was later put down by a vet after neighbours called the RSPCA, a charity spokesman said.
Mr Worthington was fined £140 and ordered to pay the RSPCA costs of £1,281 by Stockport magistrates.
He was also disqualified from keeping a squirrel for 10 years.
The law states squirrels can be killed but it must be done humanely.