Kiaran Stapleton ruling will give Anuj Bidve's family 'closure'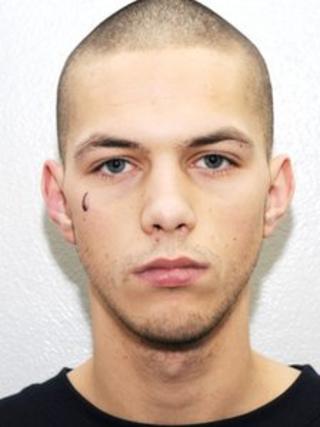 The upholding of Kiaran Stapleton's sentence for murder should give his victim's family a "sense of closure", a senior police officer has said.
Stapleton was sentenced to a minimum of 30 years in July for shooting Indian student Anuj Bidve on 26 December 2011.
A Court of Appeal ruling on Wednesday found there was "no reason to interfere" with his sentence.
Greater Manchester Police's Det Ch Supt Mary Doyle said the killer's appeal had put "Anuj's family through more upset".
Stapleton was sentenced to life imprisonment in July for the murder of the Lancaster University student and ordered to serve a minimum of 30 years before he was eligible to apply for parole.
'Chilling randomness'
He made a challenge against the minimum tariff at the Court of Appeal along with four other men, who were fighting whole life sentences.
In dismissing Stapleton's appeal, the three judges' ruling stated it would take "very little imagination to reflect on the impact that this offence would have had in the locality".
"A young man, utterly blameless, simply gunned down as he walked down the street, and perhaps the most chilling feature of all was the sheer randomness with which he was chosen to be the victim," it read.
Ms Doyle said: "At one point during his trial, Stapleton boasted that he did not care if he was locked up for 65 years because he enjoyed watching soaps in prison," she said.
"When the harsh reality of what a life in prison actually means hit home, Stapleton backtracked and tried to have his sentence reduced, putting Mr Bidve's family through yet more upset.
"However, I am delighted that the panel of judges have upheld the original sentence."
She added: "Nothing will ever bring Anuj back, but I hope that now Stapleton has failed in his bid to have his sentence reduced it will finally bring the family some sense of closure to what has been an extremely traumatic time for them."