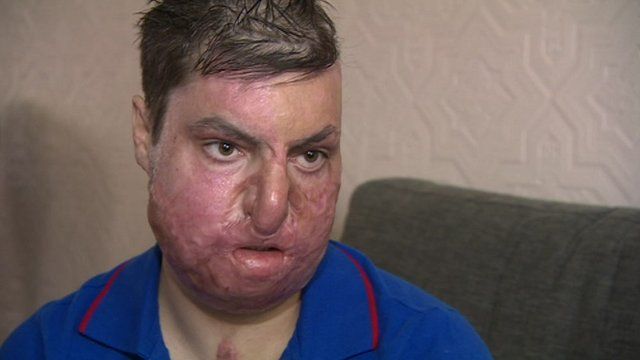 Salford plane crash survivor ready to fly again
24 July 2012 Last updated at 18:50 BST
A man who spent months in hospital after the light aircraft he was a passenger in crashed into houses in Greater Manchester has said he is looking forward to taking to the skies again.
Joel McNicholls was a passenger in the plane which crashed into two Salford houses on 29 July 2011. The pilot, Ian Dalglish, died from the injuries he received in the crash.
The 20-year-old said he had no memory of the crash, but did recall using "every ounce of energy trying to get out of the aeroplane".
He said he thought about the crash "every day when I look in the mirror, but that is the risk that you take when you go flying".
He added flying was "a feeling like no other" and that he would not let what happened stop him flying again.