Chorley Council agrees council tax cuts and spending increase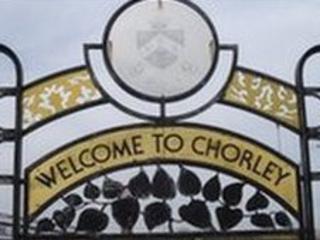 Council tax is being reduced by Chorley Council and the authority has found an extra £1m to spend on policing, the environment and job creation.
A 1% council tax cut and an increase in spending was agreed by the Conservative-run council in Lancashire at a budget meeting on Tuesday.
Council leader Peter Goldsworthy said "every little helps" for families during "difficult financial times".
The council also approved five more police community support officers.
Mr Goldsworthy said: "We know that there are many hard-working families out there who are struggling to make ends meet and we know that every penny counts.
"That's why we've taken the decision to cut council tax, but also to put investment into creating jobs, providing safe and respectful communities, as well as making Chorley a better place to live."
The authority said it has made savings of almost £1m in the last year by "reducing back office costs and providing services more efficiently".