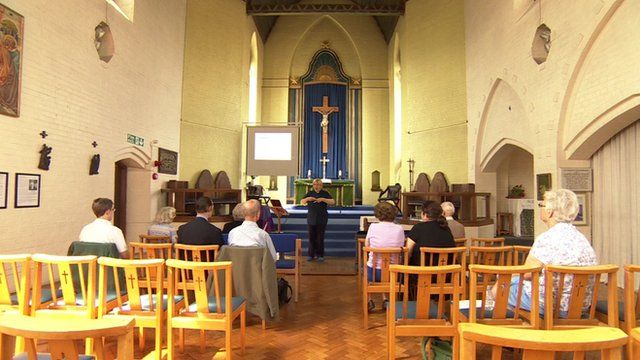 St Saviour's church for the deaf community to close
26 June 2014 Last updated at 15:32 BST
One of the first purpose-built churches for deaf people in the UK is to hold its last service after almost 90 years.
St Saviour's church in Acton, in west London, is being sold by the Royal Association for Deaf People because the charity cannot afford the repair costs needed to maintain the site.
BBC London's Charlotte Franks spoke to members of the church and the retired chaplain Vera Hunt.