Mark Duggan shooting: Letter could answer gun questions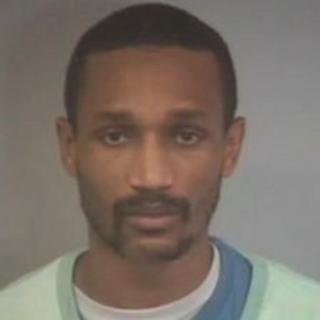 An anonymous letter referring to a gun in the Mark Duggan case has emerged, a pre-inquest hearing has been told.
Ashley Underwood QC, counsel for the inquest, said: "It makes an allegation about how it was Mark Duggan came by the gun, if indeed Mark Duggan had a gun, and was it a put-up job."
Mr Duggan, 29, died when he was shot by police who stopped the taxi in which he was travelling in Tottenham, north London, in August 2011.
The inquest will begin on 16 September.
Anonymity granted
In January, Kevin Hutchinson-Foster was convicted of supplying Mr Duggan with a handgun shortly before the shooting. A loaded handgun had been found 16ft (4.8m) away.
Mr Duggan's death sparked riots in Tottenham, which led to disorder in a number of English towns and cities.
The hearing was told that his family was resisting moves to allow police officers to watch the inquest on a live video-link from another room in the Royal Courts of Justice.
Leslie Thomas, for Mr Duggan's family, told a pre-inquest hearing that it would "undermine" public confidence in the proceedings.
Police officers involved in the shooting - who have been granted anonymity - say it will not be possible for them to follow the case from the courtroom.
Mr Thomas said: "Is this sending the right message publicly given the strength of feeling in this area?
"We say it's sending the wrong message."
Hugo Keith, for the Metropolitan Police, stressed there was no suggestion that anything inappropriate would happen and noted that they were entitled to hear what was happening in court.
The coroner, Judge Keith Cutler, said he needed more time to consider the issue.
He said: "There is an appearance of not giving any particular group special treatment and I'm sensitive to that."