Double jeopardy case: raped pensioner 'feared death'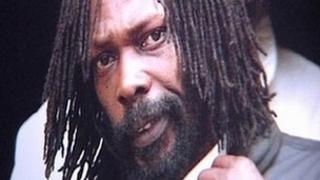 A pensioner thought she would die after she was raped and shut in a cupboard, the Old Bailey has heard.
Wendell Baker, 56, of Walthamstow, is accused of raping Hazel Backwell, then 66, at her home in Stratford, east London in 1997. He denies the charge.
A previous trial in 1999 ended in Mr Baker's acquittal, but he has since been bought to court for a second time under the double jeopardy law.
On Wednesday jurors heard a statement from the victim, who died in 2002.
It read: "I just thought, 'finish it, end it, get out.
"I thought I was going to die. My breathing had never been so bad."
DNA match
Ms Backwell was left trapped in a cupboard with a vacuum cleaner lodged against the door, jurors heard.
She was only discovered when a man who lived in the same street noticed she had not taken the milk from her doorstep and called the police.
Ms Backwell described the intruder to police as a man aged 30 to 40, white, with a slight accent.
However she admitted she had only seen him briefly and was not wearing her glasses, the court heard.
Jurors were told on Tuesday that samples of Mr Baker's DNA matched that found on swabs taken from Ms Backwell, with a probability "in the order of one in a billion".
He was found not guilty of rape in 1999 when the judge decided the case could not proceed for legal reasons.